Diving the Ruby-E with Milt Beard
(Wreck Alley 8/8/1998)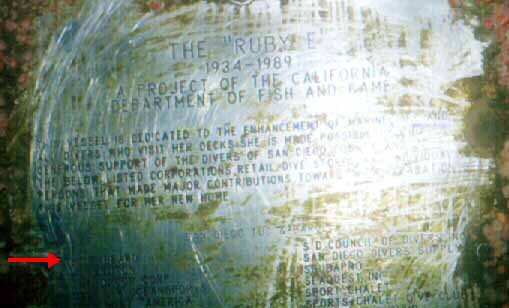 We met Milt Beard on a trip to Catalina. During the boat ride over
he invited us down to San Diego to dive Wreck Alley and the Ruby-E.
The Ruby-E was scuttled ten years ago and Milt was an instrumental
part of the project. Look to the right of the red arrow and you can just make out his name. This plaque is on the Bow of the ship just below the Wheel House in 80+ feet of water.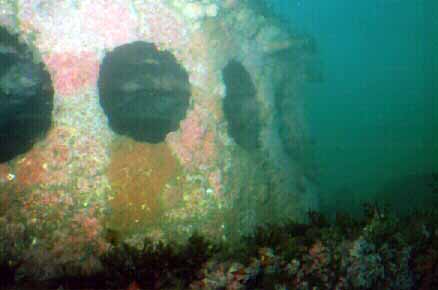 The entire ship is covered with growth.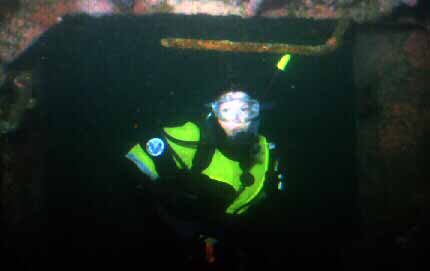 Debbie inside the Captains Quarters.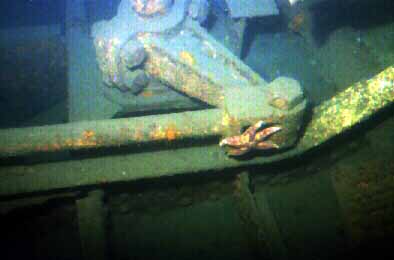 Looking back into the stern you can see the linkage that moved the rudder.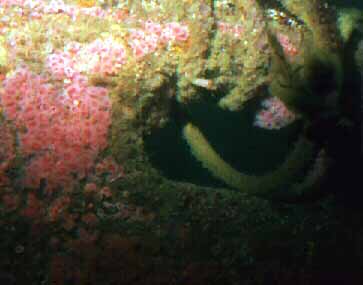 The ship looked like a giant Rose Parade Float due to the flowery
growth everywhere.
Milt - Thanks for a great day