I have a number of Shrunken Quarters for sale. Each is unique, comes in it's own bag, and includes a description of the process used to produce it. These quarters are limited so if you are interested don't delay.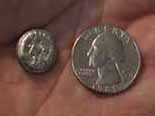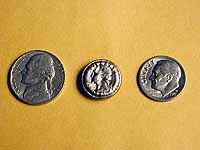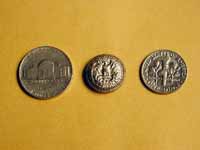 Click any of the pictures above for more detail
I accept Paypal (brianb@brianb.org)
or send a check, cash, or money order in US funds to:
Brian Basura
PO Box 6601
Burbank, CA 91510-6601
$25.00 (US and Canada)
$30.00 (International)
Don't forget to include your name, shipping address, and a note requesting a Shrunken Quarter.
Orders are filled on a first come first served basis and usually shipped within a few days.
Pictured above is a sample (due the process your coin will be unique).